Vegetable Machine Baby Carrot Cutting Washing Peeling Drying Production Line Carrot Peeler Machine Manufacturer
Product Description
The brief description of root vegetable washing peeling drying production line This brush washing peeling polishing drying production line is used for cleaning, peeling, polishing and air drying of rhizomes. For example, carrots, potatoes, beets, onions, etc. The solution can be modified according to the different needs of different customers, and we are committed to providing customers with the most suitable solution.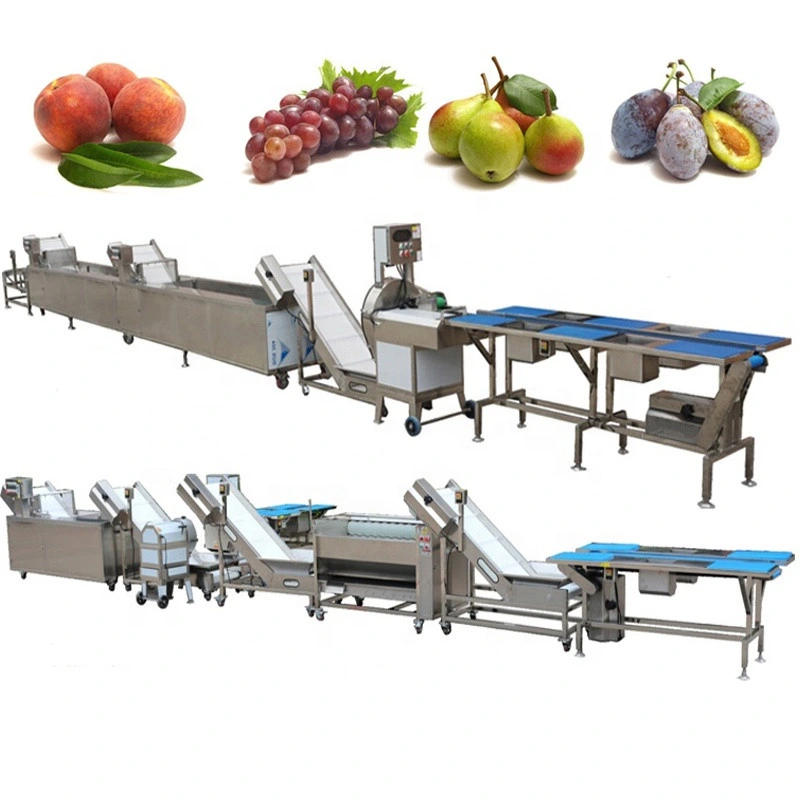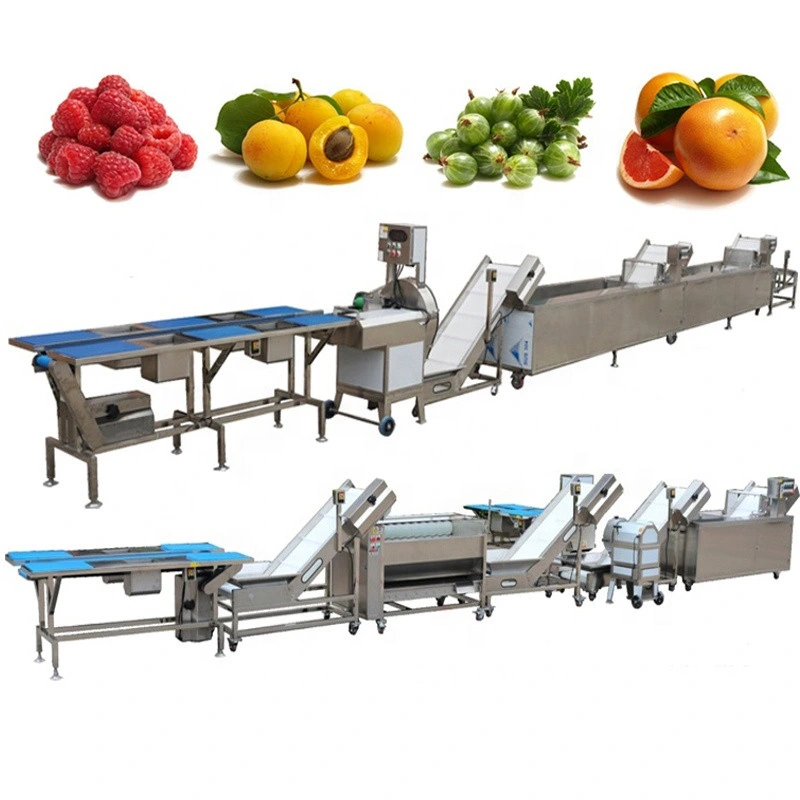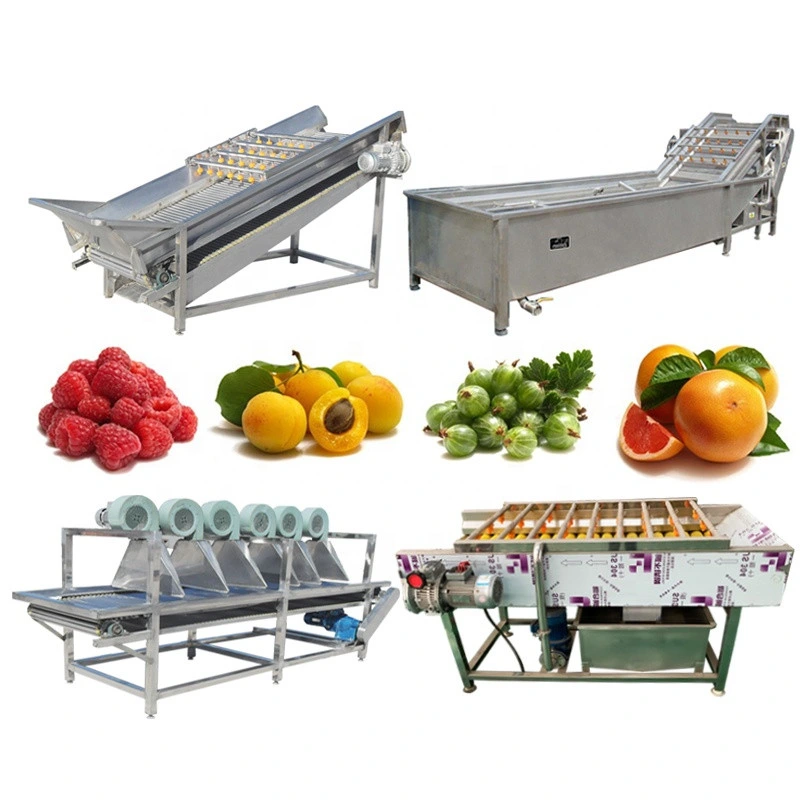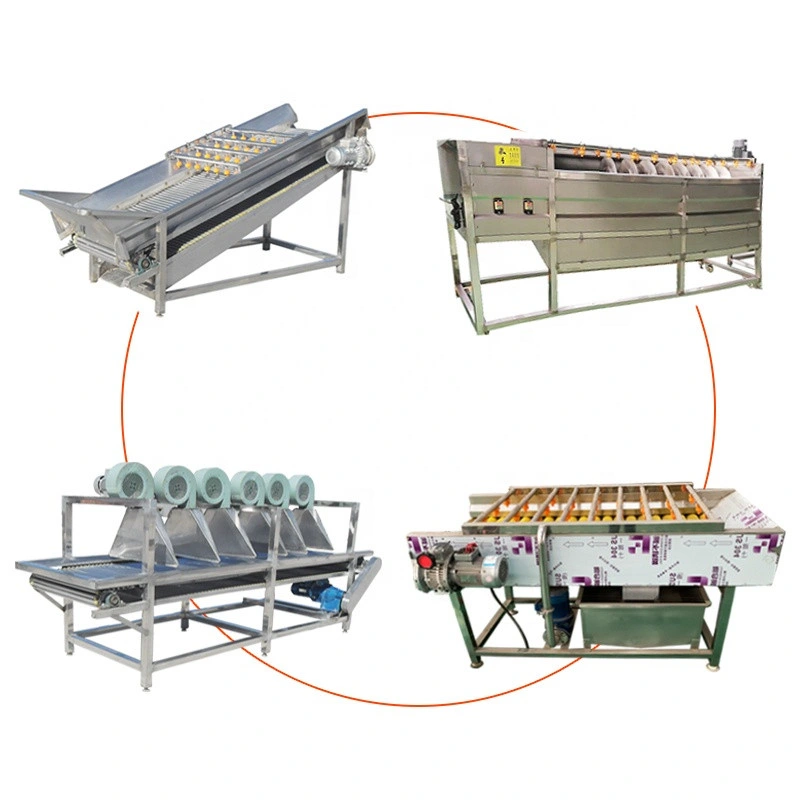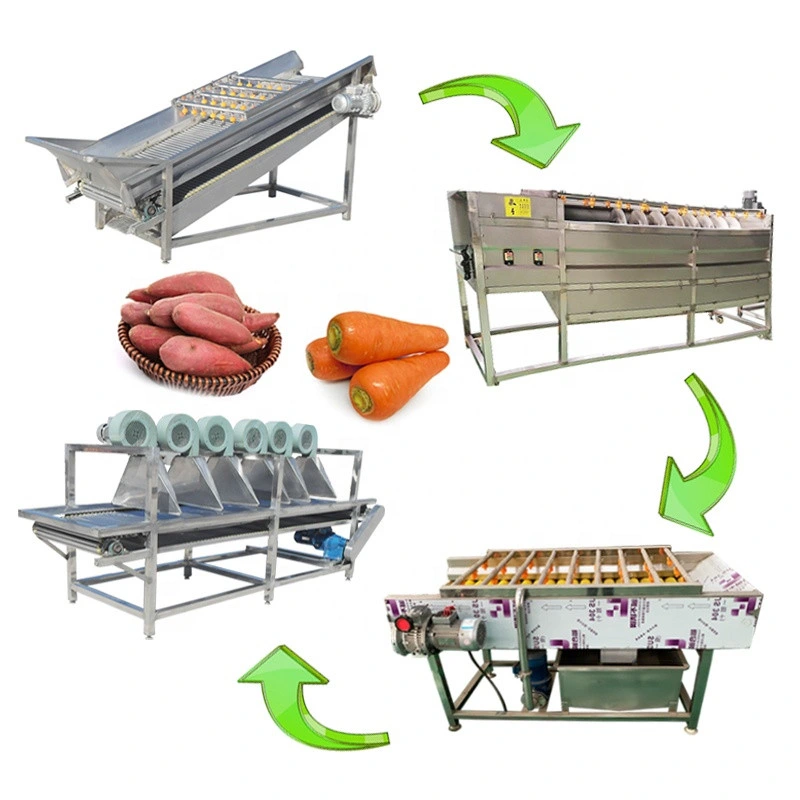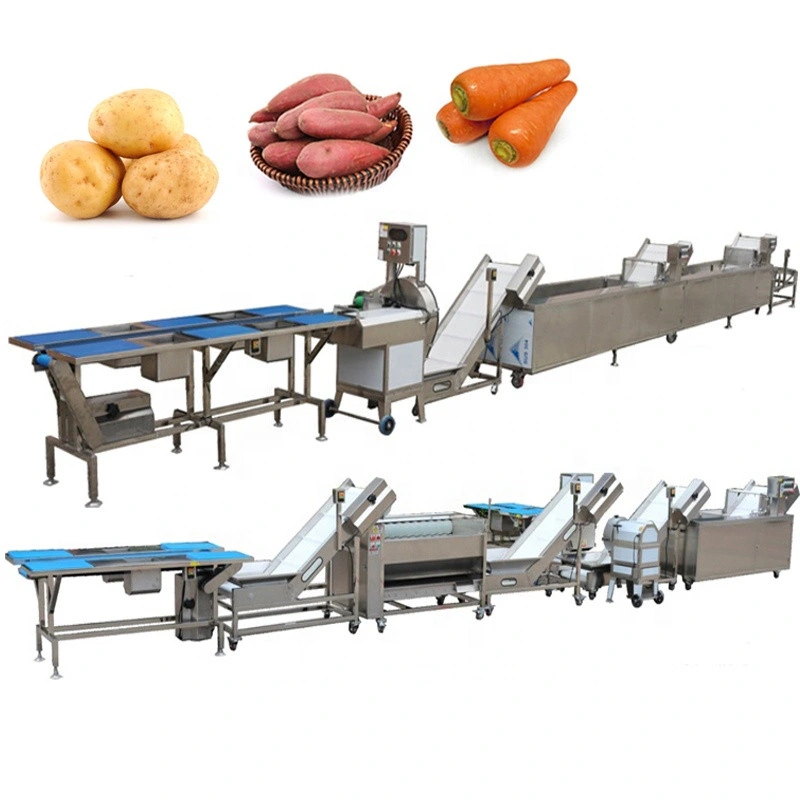 Specification
1. Spray washing elevator
This equipment is widely used in carrots, apples, oranges, potatoes, potatoes. It is designed for materials with high requirements on appearance. It is suitable for: vegetables, fruits, aquatic products and other granular, leafy, roots and other fruits and vegetables, especially suitable for growing in soil Fruits and vegetables are washed by bubbling, surfing and spraying, and then enter the brush roller for a second time, so that the fruit is washed more cleanly and thoroughly.
| | |
| --- | --- |
| Model | PLTS-800 |
| Size | 2000*900*1300mm |
| Voltage | 380v |
| Power | 0.75kw |
| Capacity | 1000-3000kg/h |
2. Advantage of Brush Roller Cleaning Machine:
1: Widely used in kinds of fully automatic production line 2: Suitable for cleaning and peeling potato, carrot, turnip, taro, beet, cassava, kiwi fruit, lotus root, ginger washing and peeling etc 3: Easy to operate, High efficiency, High output, Large effective volume, Saving water, Peeling time adjustable 4: Brushes are made of nylon rope, which is a light wearable material, the brush style can be changed for different material. 5: Brush roller is cured by special processing, durable in use 6: Made of food grade SUS304 stainless steel 7: With durable wheels, easy to move
Model

Size

Weight

Power

Capacity

HDF2000

2800*850*1300

450

3

2000kg/h

HDF2400

3200*850*1400

480

3

2400kg/h

HDF2600

3400*850*1450

600

4

3000kg/h
3. Features of brush cleaning machine:
The upper and lower double-layer brushes rub against each other to make the fruit cleaner The frame adopts integral welding structure, which has good overall rigidity and beautiful appearance; Made of all stainless steel materials, in line with food hygiene standards; Simple design, easy to use and maintain; The surface of the processed fruit has no residual pesticides, dust and other dirt on the surface; Smooth operation, low noise and low failure rate; Can be installed on the assembly line, automated production, low labor intensity. Using the principle of rolling friction to clean more thoroughly, the brush is made of soft and high-quality food-grade nylon yarn, which does not damage the raw materials. According to the characteristics of the fruit, it is designed into a wedge shape, which is easier to clean the dirt in the wrinkles.
| | |
| --- | --- |
| Model | SC-MSQX-30 |
| Size | 3000*1000*1300mm |
| Power | 3.75kw |
| Brush | 30pcs+6pcs |
| Brush layers | double |
| Capacity | 1000-3000kg/hour |
4. Air drying machine
This type of air dryer is used for draining and air-drying cleaned fruits and vegetables. The bottom has a vibration draining function and collects dirty water for unified treatment. Fans can be increased or decreased according to customer needs. And you can add mesh belts to prevent vegetables from being blown out by strong winds.
| | | | |
| --- | --- | --- | --- |
| Model | size | weight | power |
| LEF1000 | 5000*1000*1300 mm | 600 kg | 10kw/380v/50Hz |