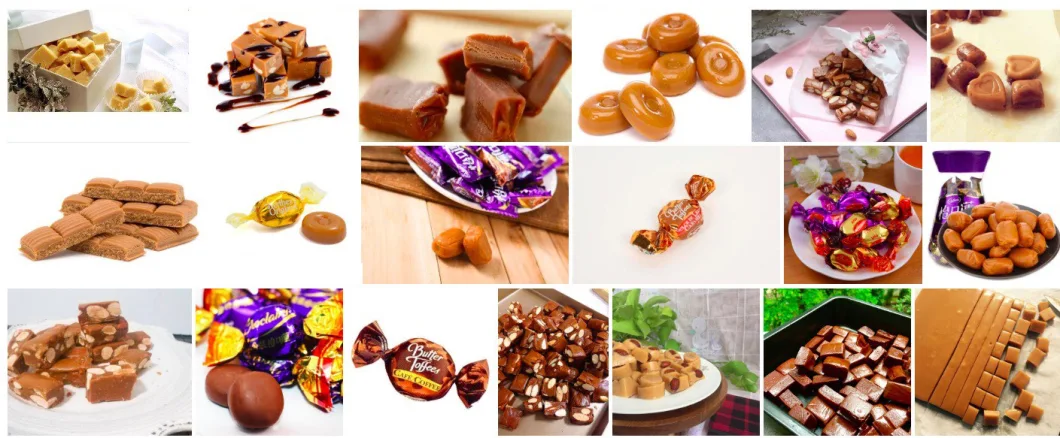 This line is mainly composed of sugar dissolving tank, storage tank., specially toffee candy cooking, automatic depositing machine and cooling tunnel etc.
The strongpoint of the line is as following:
* PLC /computer process control available;
* An LED touch panel for easy operating;
* The production capacity from 150 kgs/h to 450kgs/h;
* Optional (mass) flowing controlled by Frequency inverters ;
* In-line injection, dosing and pre-mixing techniques for the proportional addition of liquid(milk); Dosing pumps for the automatic injection of colors, flavors and acids;.
* Moulds can be made according to the candies samples provided by the customer.
Parameter:

Model
GD150T
GD300T
GD450T
GD600T
Production capacity (kg/h)
150
300
450
600
Cany weight (g)
As per candy shape
Speed of stroke (n/min)
55
55
55
55
Electric power needed
18kw/380V
27kw/380V
34kw/380V
38kw/380V
Total length (m)
18
20
20
22
Conditions needed for
the cooling system:
0. Room temperature(ºC)
1. Humidity (%)


20~25
45


20~25
45


20~25
45


20~25
45
Gross weight (Kgs)
3500
4500
5500
6500
Details :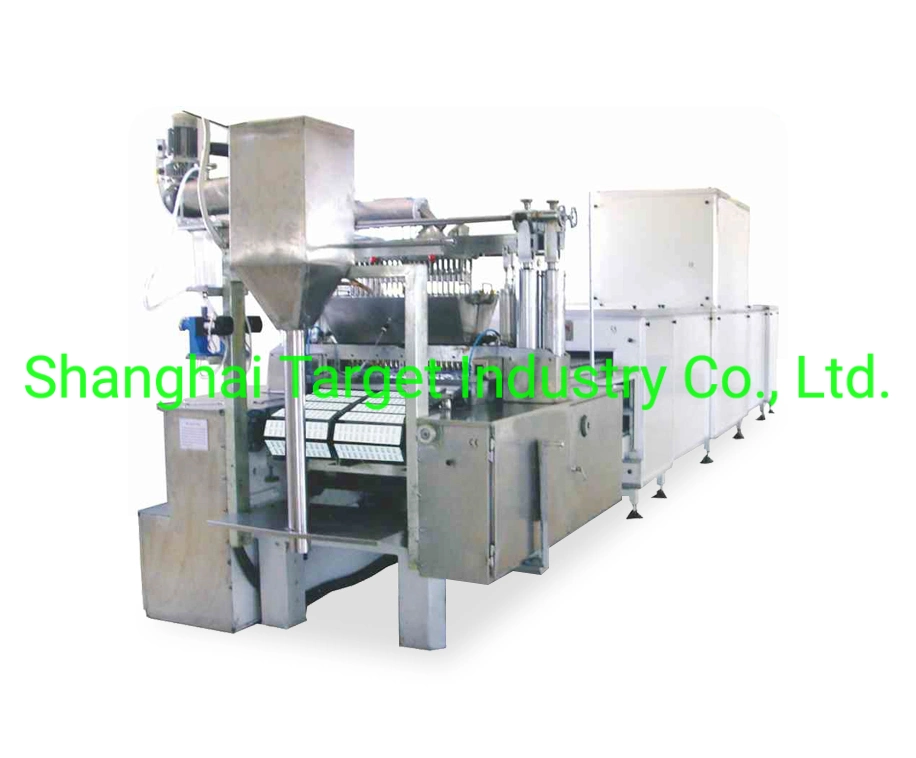 =