35kHz Ultrasonic Food Cutting Machine Bread Cutter
: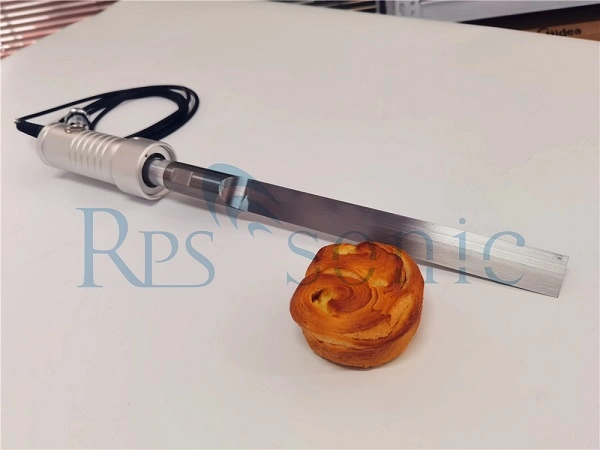 Specification
Power:500W
Frequency:30KHz
Digital generator
Blade length: 220mm(8.66 in)
Blade width: 30mm(1.18 in)

Description:
This ultrasonic food cutting machine is perfect for sticky, difficult to cut, and delicate products. The Ultrasonic blade vibrates at 20 kHz to prevent the product from sticking to the blade, allowing each slice to have a clean quality look.
The ultrasonic food cutting machine (cutter) is composed of ultrasonic transducer (converter) with cover, booster, titanium blade and digital generator.
Ultrasonic cutting machine and the traditional sense of the principle of cutting completely different. It is the use of ultrasonic energy, will be cutting the material of the local heating and melting, so as to achieve the purpose of cutting materials.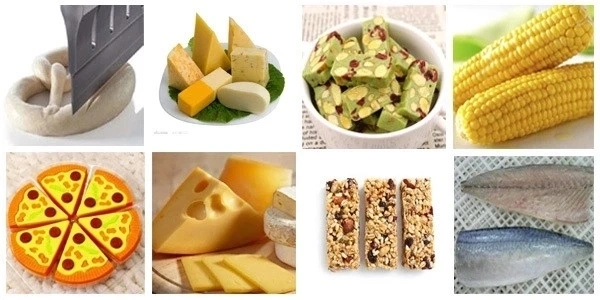 Ultrasonic cake cutting machine is the use of wave energy for cutting a class of equipment, its biggest feature is the cutting without cutting edge. The traditional cutting is the use of cutting tools with sharp edges, pressed to the cutting material. This pressure is concentrated in the edge, the pressure is very large. More than the shear strength of the material being cut, the material of the molecular combination was opened, it was cut off. As the material is a strong pressure to pull hard, so the cutting knife its edge should be very sharp, the material itself to bear the relatively large pressure. Its soft, flexible material cutting effect is not good, more difficult to sticky material

Applications:
frozen cakes and pies

frozen fish

snack and health bars

fresh/frozen prepared meats

dough or baked cookies

soft and hard cheeses

fresh/frozen vegetables

candy and confections

ice cream bars
Advantages:
1. Cutting speeds can be increased substantially
2.The vibration of the ultrasonic food processing system using high frequency wave to quickly cut food;
3. Greatly reduced normal down time for clean up
4. Provides a new way to cut piece, cutting, steering, and transfer alignment or different kinds of food;
5. Makes the cost of production flow minimization;
6. Especially for cutting high viscosity food;
7. Cutting is very hygienic;
8. The cut food looks neat and beautiful;
9. Suitable for automated assembly line, do not have to make a lot of changes to the original line, saving production costs.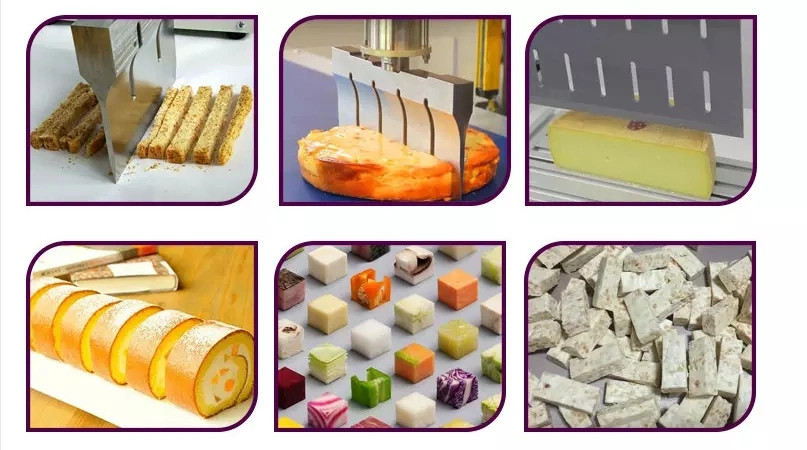 What we can do for you,
1. OEM - special custom-made the ultrasonic transducers or parts for you, and save cost for you.
2. Supply Replacement converter - Including NTK, Branson CJ20, CR20, 922JA..., Dukane 110-3122, Rinco brand and so on.
3. For some special items, you can provide us with samples, then we can give you a competitive price and custom-made it for you.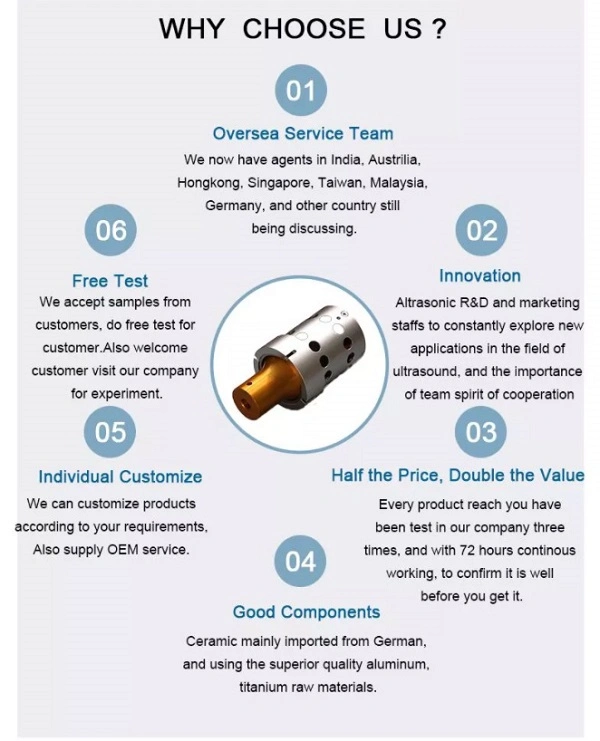 Payment&Shipping