Destoning Apricot Apple Dicing Pitter Pitting Processing Machine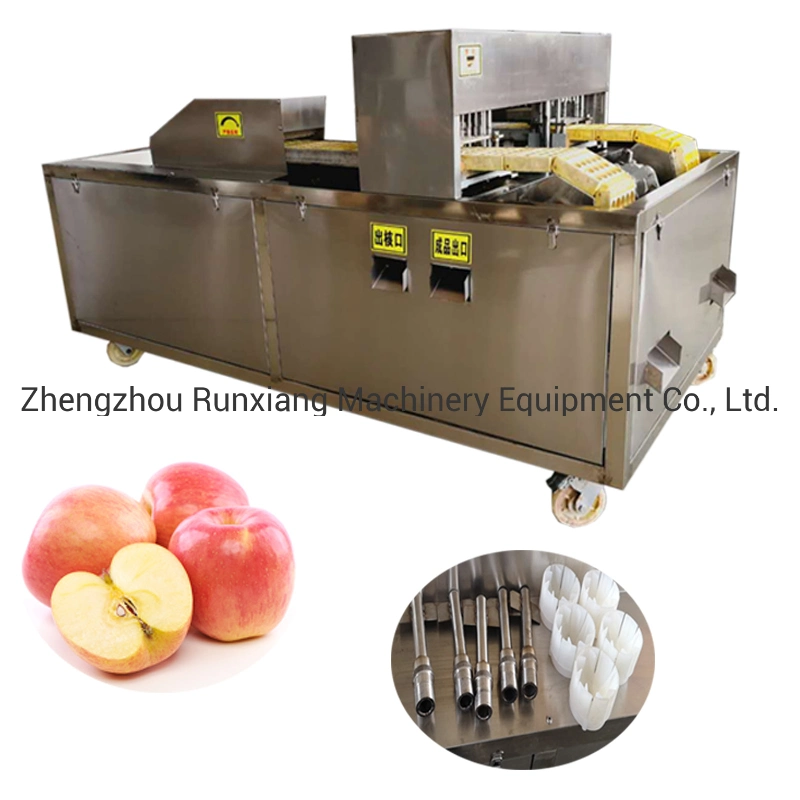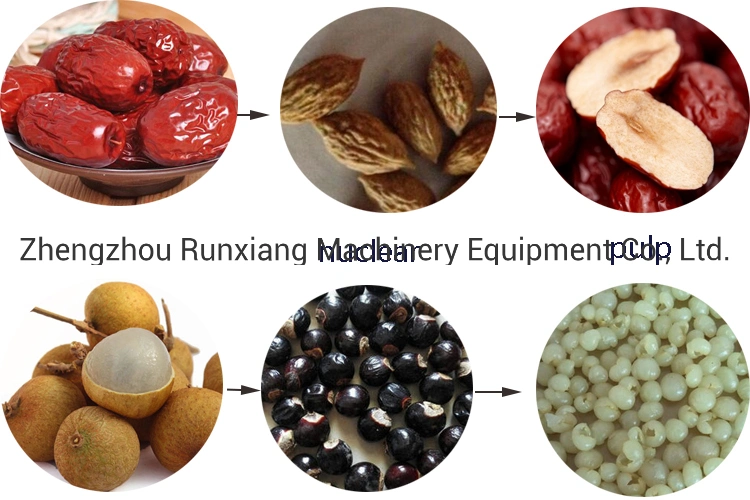 Application:
This Apple Pineapple Apple Core Cutting Mango Peeling Slicer Peeler Coring Machine is used to core pitter fruit like cherry,apple,pear,mango,dates,plums,lychee,peach,avocado,
longan and so on.
Description:
The character of Destoning Apricot Apple Dicing Pitter Pitting Processing Machine is when the knives of the nucleus machine are rotated and cut into the fruit, the lower knife is pushed by the cam and cut into the fruit at the same time. When the two cutting edges are close to each other at 15 mm, the lower knives follow The curved surface of the cam rotates sharply, so that the upper knife can smoothly pull out the core, and at the same time, the two knives are prevented from being damaged by the hard core. When the enucleation step is completed, the movable pin is lowered by the cam, and the mold can be automatically fed and withdrawn under the traction of the weight and the wire. The utility model can be used for the nuclear denucleation operation in the production of canned fruits and dried fruits such as hawthorn and jellyfish, which not only improves labor productivity but also reduces labor intensity, and can change the backward condition of manual enucleation.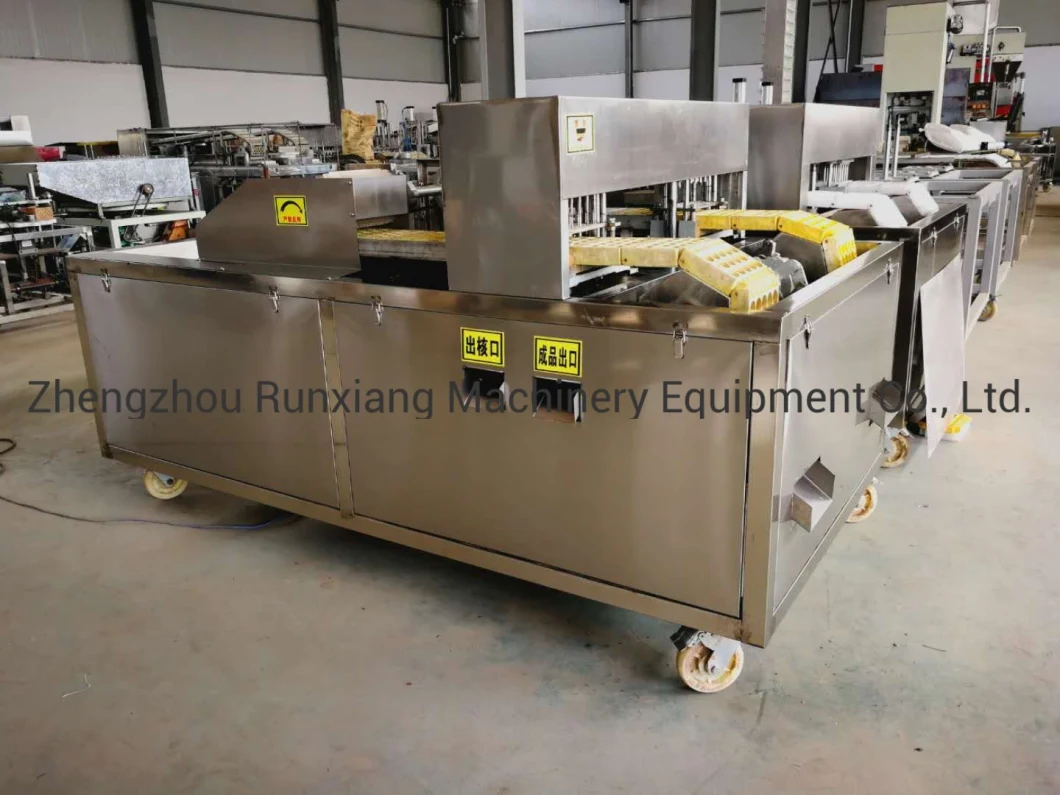 Technical information:
Model
Description
Capacity
Size and Weight

WS-9000

Apple core remove machine
Motor: 1.87kw
Voltage: 220V(suitable for 208V)
Rate of final products: 100%

9000pcs/h

3000×1280×1410mm
weight: 760kg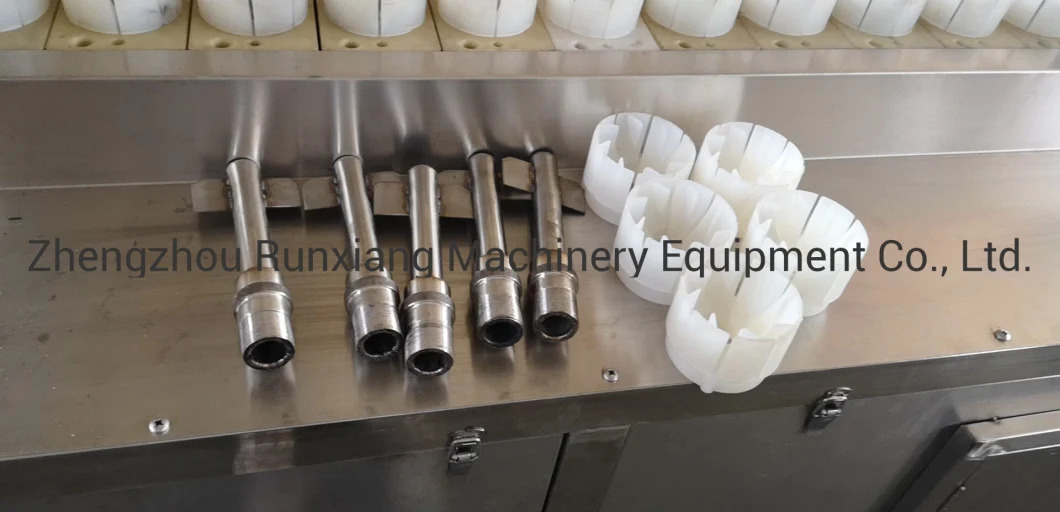 If you want to know more about this machine,contact me without any hesitation.
Working video is available all the time.
Best regards.
susan