Commercial Electric bread slicing machine Toast/Loaf bread slicer cutter price for bread equipment
Description:
1.Do the transmission by high-strengh v-belt.it has the function of compact structure,smooth run and low noise.the speed of slicing pieces is quick.
2.The spare parts touching face are made of advanced stainless steel.it's safe without pollution and durable.
3.Its blade is sharp,the pieces of the bread been cut is nice and well-distributed.
4.It has the features of nice appearance,convenient to operate.be extensively suitable for different supermarkets,hotels,bakeries,food factories,etc
Specifications:
Name
Commercial Bread Slicer
Model
CS-Q15
CS-Q19
CS-Q23
CS-Q31
CS-Q37
CS-Q39
CS-Q45
CS-Q53
Voltage
220V 50HZ/110V 60HZ
Power
250W
Silce each time
15
19
23
31
37
39
45
53
Cut bread thickness
24mm
20mm
16mm
12mm
10mm
9mm
8mm
6.5mm
Longest bread
380mm
Size
650x740x780mm
Weight
50kg
Pls tell the slice pieces and thickness you need when make inquiry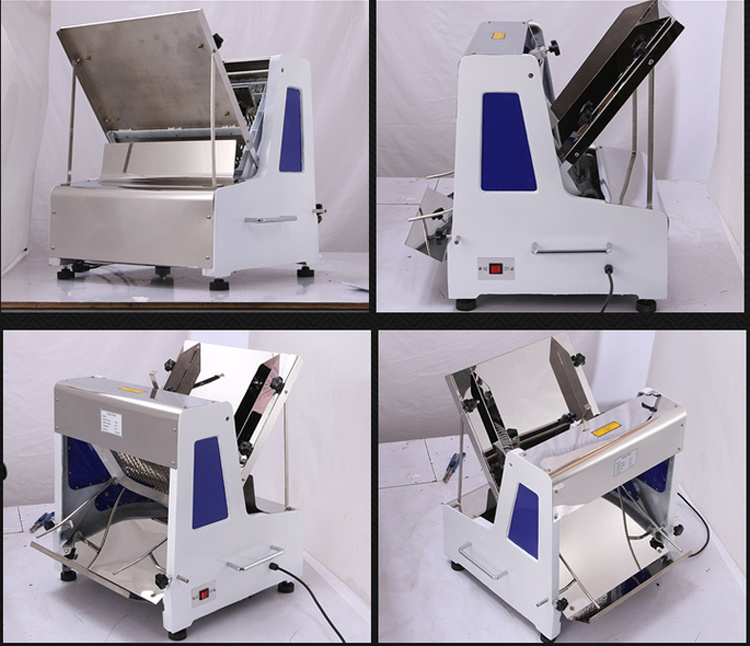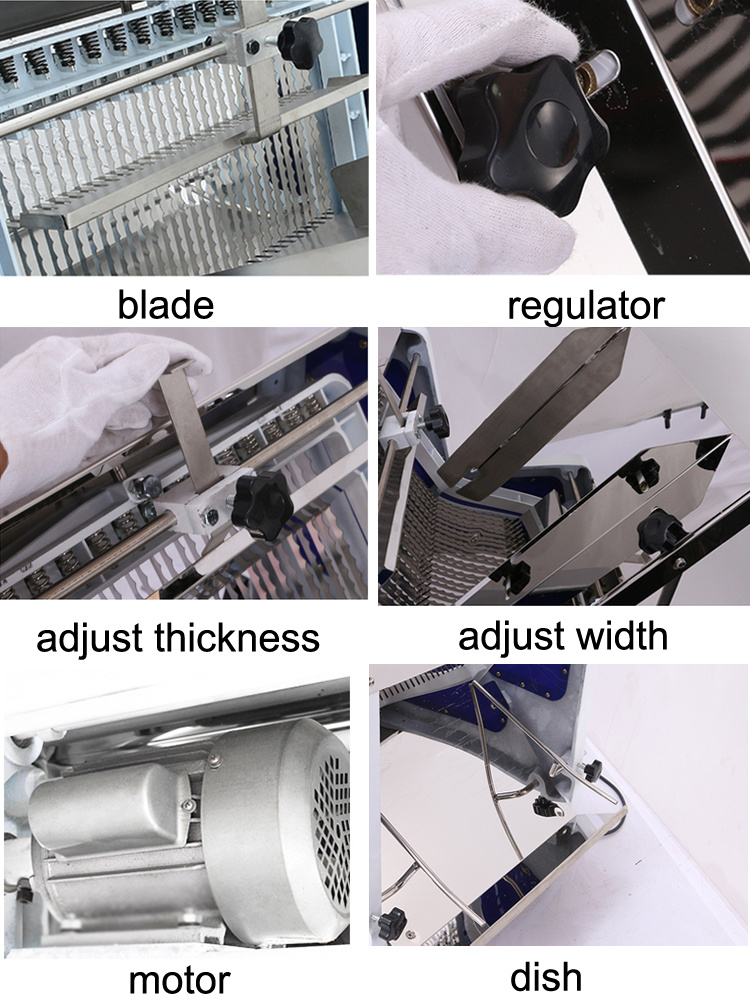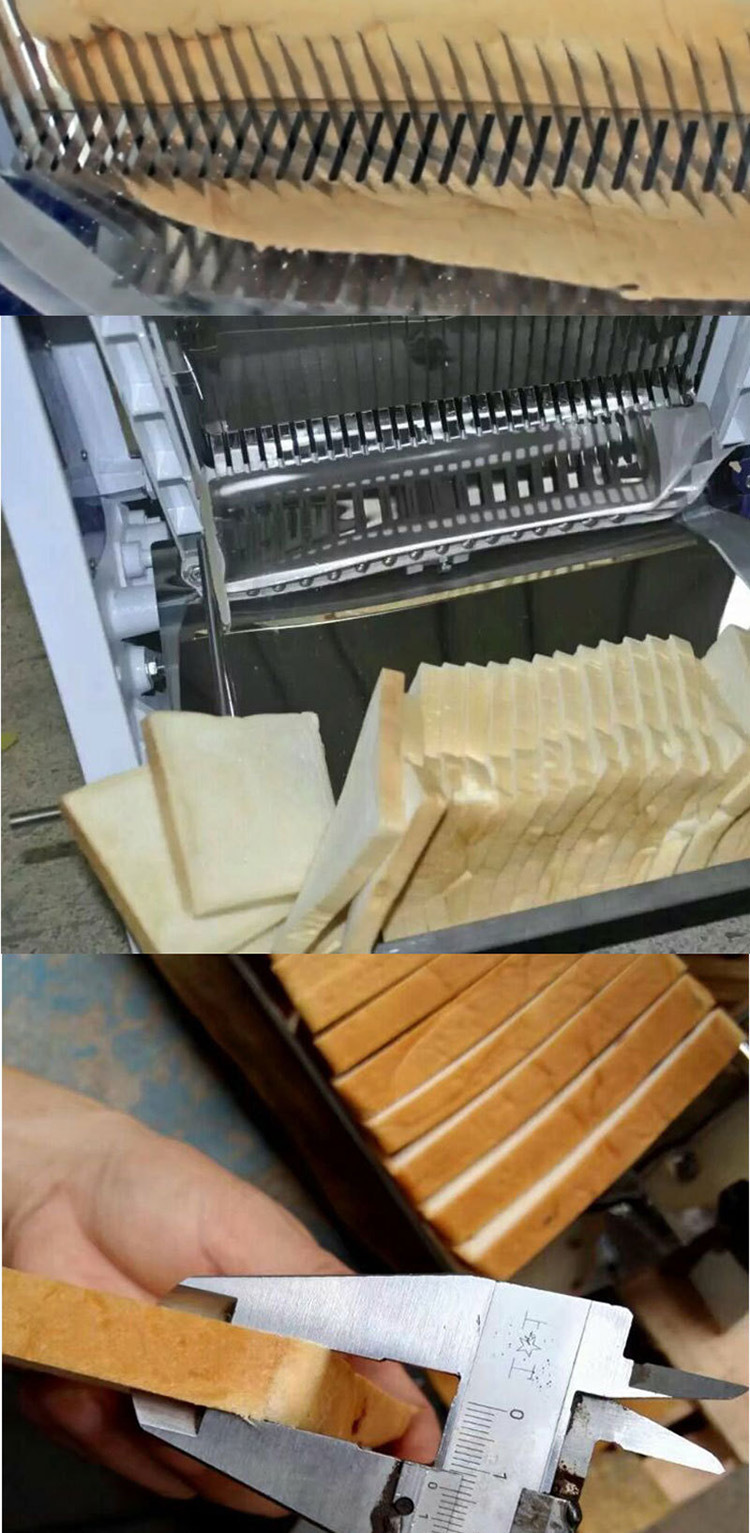 Contact: